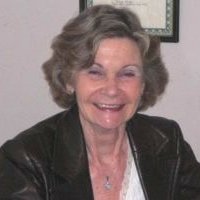 Joy is the Founder of Joyessence and is a Certified Aromatherapist/Instructor, massage therapist and reflexologist with over 30 years experience in practicing and teaching holistic therapies. She is a member and a past president of the Canadian Federation of Aromatherapists (CFA) and has been actively involved with their Education Committee since its inception. She is also a longstanding member of the National Association for Holistic Aromatherapy (NAHA) and the British Columbia Alliance of Aromatherapy (BCAOA).
Joy is a graduate of the Canadian College of Massage and Hydrotherapy. She was trained in aromatherapy by UK educated Ann Roebuck at the Aromatherapy Institute in Toronto. She began her teaching career in 1988, teaching certified aromatherapy classes for massage therapists and the general public.
Joyessence Aromatherapy Centre was established in 1996 and has become an international training centre with students in Canada, United States and in many countries throughout the world. Joyessence also has a branch facility in Taiwan & Malaysia.
Joy is a recipient of the Lifetime Achievement Award from the CFA.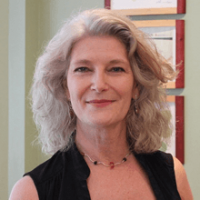 Julie Fischer (Joy's daughter) is a Registered Nurse, Certified Occupational Health Nurse and Clinical Educator bringing a wealth of health care experience to Joyessence. As well, Julie is an entrepreneur and business owner with over 20 years of management experience. 
Julie took her aromatherapy training at Joyessence in 2004, after experiencing the healing effects of essential oils first hand when antibiotics alone weren't working to treat a bout of pneumonia.
As Wellness coordinator at a large hospital Julie introduced aromatherapy to hospital staff as part of their Wellness program. She was the recipient of the Trillium Nursing Practice Award in 2015 and has been a guest speaker at wellness conferences across Canada.
Julie  served as the Director of Education for the Canadian Federation of Aromatherapists from 2017-2019 and is currently a member of their Education Committee. 
As a health and Safety professional Julie is dedicated to the safe and effective use of essential oils for physical, mental, emotional and spiritual application.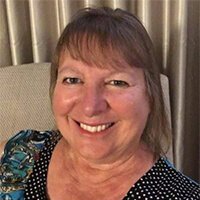 Carole is a retired business professor from the Pilon School of Business at Sheridan College. She became interested in aromatherapy and reflexology after retirement and found Joyessence. Since graduation Carole has been busy volunteering for both the CFA and RRCO as treasurer and was a Director of the CFA from 2017-2019. Carole became Joyessence's Official Teaching Assistant (TA) in 2018 and has been an incredible support to our students. " I know many students place all importance on a grade on an assignment. However, as an adult learner, I encourage you to consider more than just the grade. In an on-line course, learning is independent. As your TA, I try to provide the best feedback possible to ensure the on-line student is able to get the most from their time spent. I hope that my feedback is seen as an opportunity to learn more about the topic as opposed to making the student feel disheartened over a grade." We are so fortunate to have Carole as part of our team.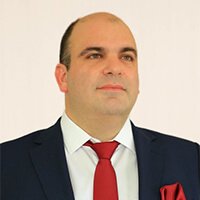 Is a holder of an Executive MBA from the Université du Québec à Montréal and a Doctorate in Pharmacy. After spending 10 years teaching pharmacology, Chadi discovered the amazing world of essential oils which was a turning point in his life and career. Driven by passion, he took the mission to raise awareness and to educate people about the health benefits of essential oils and to create natural and efficient health solutions. He is routinely delivering educational courses and seminars on aromatherapy to a multinational audience, from the Middle-East to Canada.  Chadi is a Joyessence graduate, a member of the Canadian Federation of Aromatherapists and was recently a guest speaker promoting the benefits of safe usage of essential oils. Joyessence is pleased to be working with Dr. Chadi Abi-Ghosn to develop an advanced training module directed at Health Care Professionals.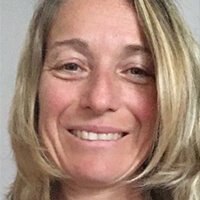 Tina is a Registered Massage Therapist, Certified Personal Trainer, Aqua fit instructor and Registered BioEnergetics Practitioner. She has always been fascinated with natural methods to help people, so, to further her education, she decided to enrol at Joyessence. She completed both her Aromatherapy (CAHP) and Reflexology (RRPr)certifications and now with over 20 years of experience as an RMT, Tina is a natural to be our aroma massage and reflexology examiner for our students in Southwestern Ontario.